Pua Hana Big EZ Hawaiian VFT Wood 11'0''
Availability:

In stock

(2)
Delivery time:
Call 207/693-3867 to arrange pickup.
The new Big EZ Hawaiian VFT is the perfect board to add to any rental fleet or for those looking for a board that will stand the test of time. We've taken the versatile design of the Big EZ Hawaiian and teamed it with Vacuum Form Technology so this board has the durability to endure the seasons and everything life throws at it.
THE BIG EZ HAWAIIAN VFT PADDLEBOARD
We've taken our popular Big EZ Hawaiian board and tweaked the design to incorporate our super durable VFT technology. We've kept all the great features of the Big EZ Hawaiian but given it a bombproof finish that makes it the ideal all-family or rental board. Being slightly wider than its brother the Big EZ Hawaiian means it is stable enough for any ability to paddle through rough water or windy weather.
Anybody can stand up and ride this paddle board the first time.
Two people can SUP it together.
It can be outfitted with a SeaMount® drink holder, paddle clip, and d-rings.
There is plenty of room for a kid or a dog, and they won't fall off.
You can fish from it.  
It's stable for paddle board yoga.  
It's a great board for learning to surf.
The Big EZ can be used for almost various SUP activities, everything from carrying extremely heavy loads or taking a bunch of gear. It's one of the most versatile all around boards there is. It comes with 8 SeaMounts so adding drink holders, paddle clips, and tie downs are simple and easy.
Because it's so versatile it comes in multiple constructions. The Woody construction is a beautifully crafted epoxy board that is completely wrapped with 100% wood veneers of bamboo and cat eye. The Ricochet™ construction is a light-weight epoxy board that is super tough, the fiberglass treated with Ricochet™ can withstand blows up to 1000 psi, with a matte finish. The EPX construction is a light-weight classic build with multiple color options and a smooth glossy finish, and the VFT construction is a durable thermal formed plastic board that will stand the test of time.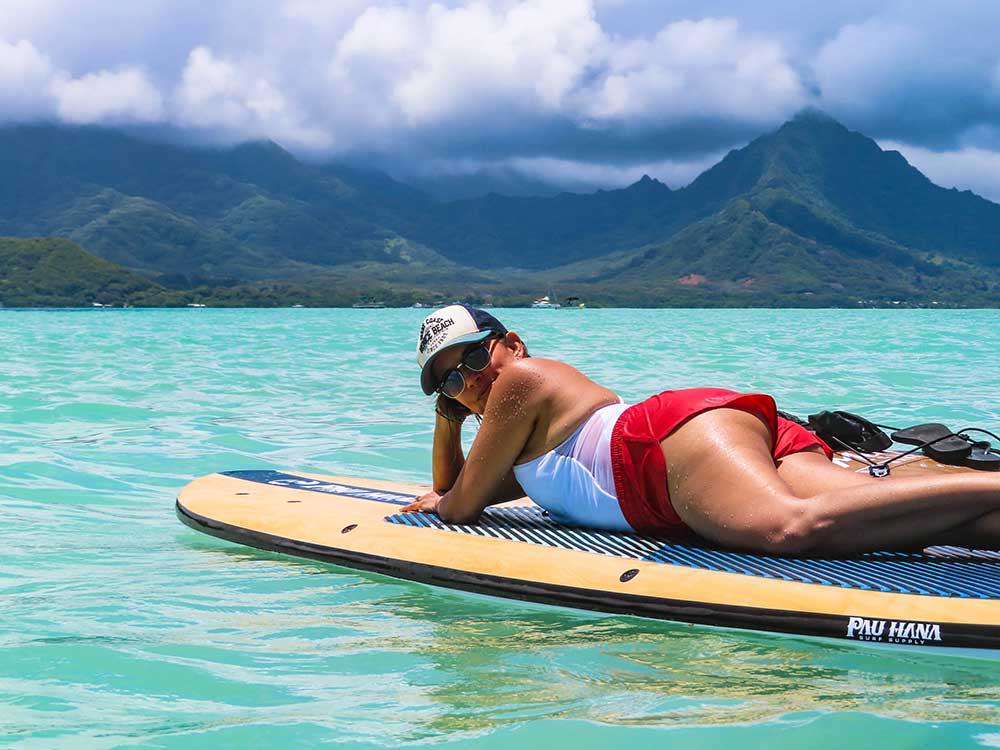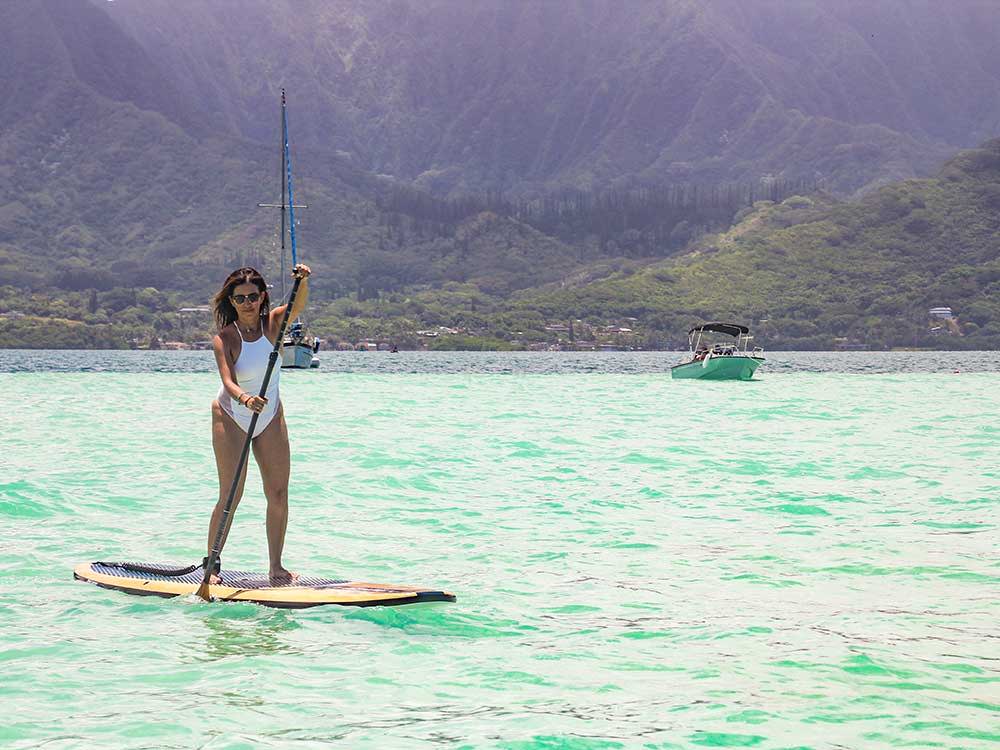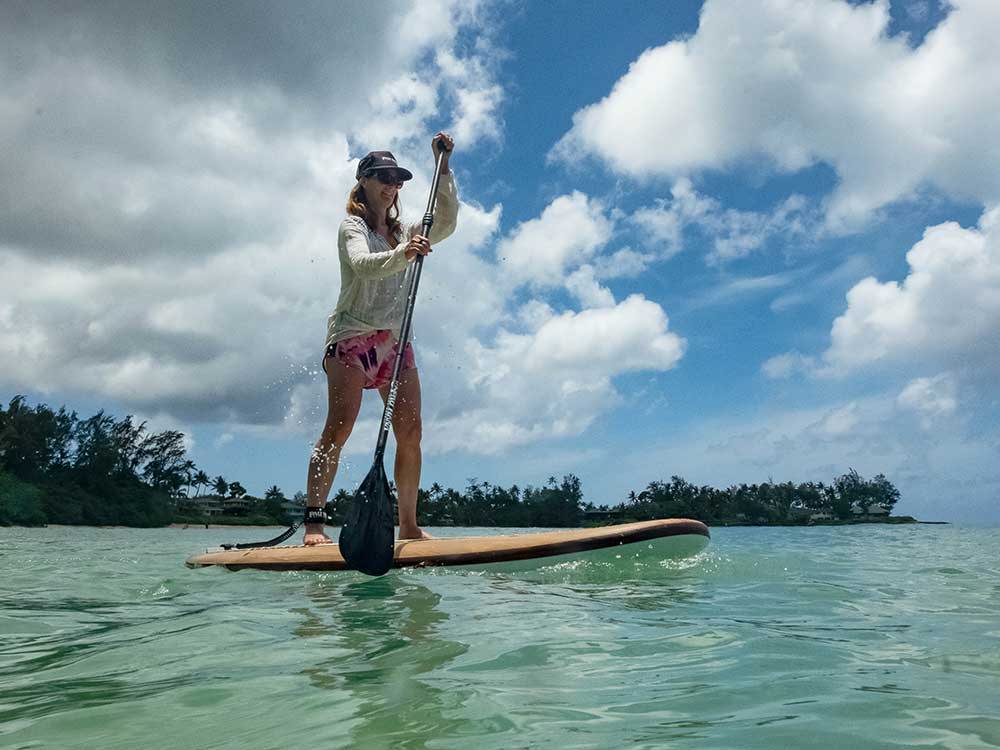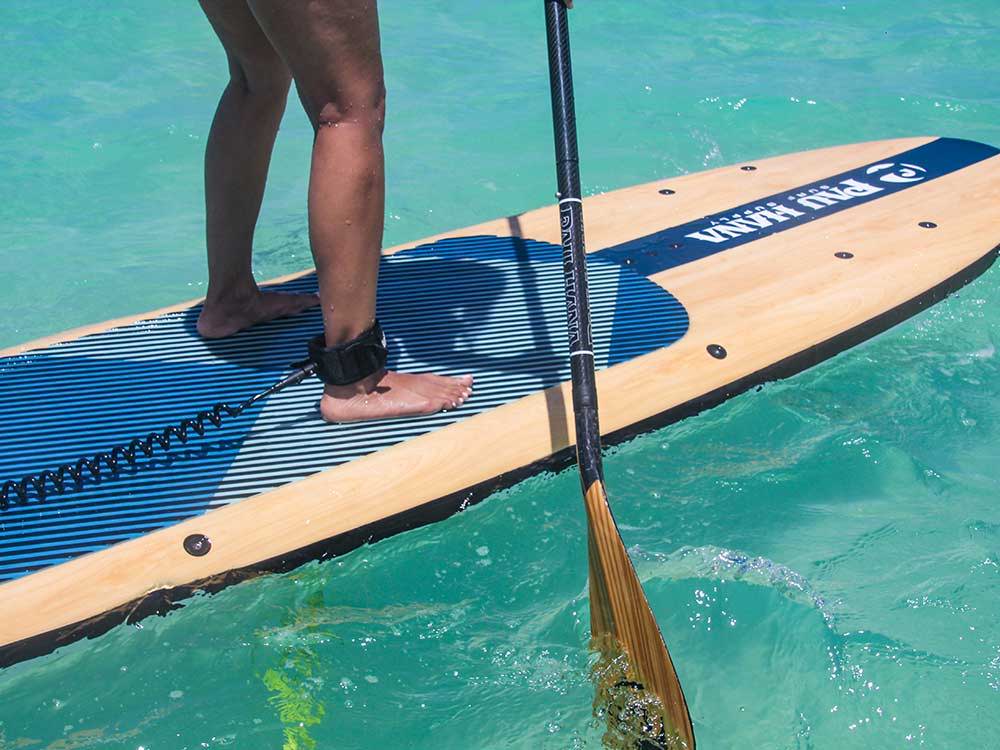 BIG EZ HAWAIIAN VFT SPECIFICATIONS
| | | | | | |
| --- | --- | --- | --- | --- | --- |
| LENGTH | WIDTH | THICK | RIDER WEIGHT (LBS) | WEIGHT | VOLUME |
| | | | | | |
| | | |
| --- | --- | --- |
| FINS | DECK | HULL |
| | | |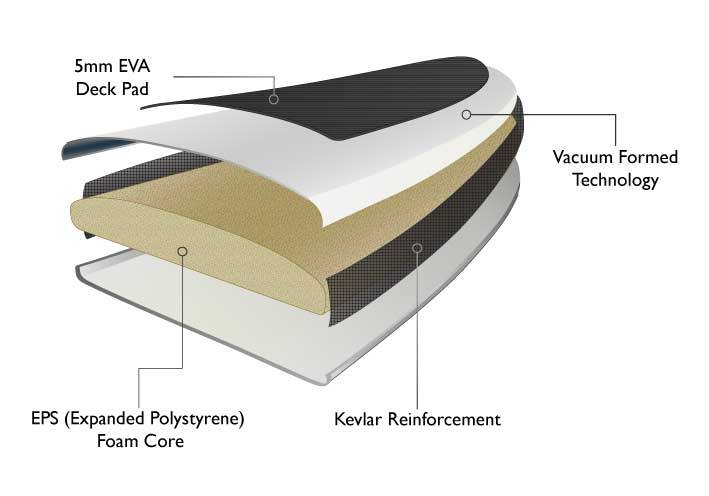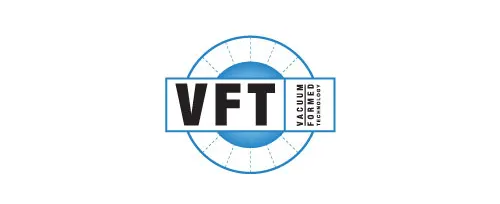 VACUUM FORMED TECHNOLOGY | Vacuum formed technology wraps the EPS foam core, while Kevlar reinforcement lines the rails resulting in a resilient and tough paddle board. The self-regulating Goretex vent plug ensures the core pressure is kept stable.
0
stars based on
0
reviews